Diverse Machinery offers used press brakes for the sheet metal fabricator. We offer different tonnages and configurations and if you don't see what you are looking for, contact us and let us know. If we don't have it, we can find it.
Current Inventory of Used Press Brakes for Sale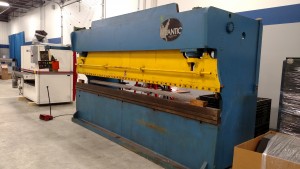 Used Atlantic Press Brake
Diverse Machinery currently has a used Atlantic press brake for sale. This is a 135 ton 14 foot press brake that was manufactured in 1985. It comes equipped with a Automec Autogauge CNC 1000 backgauge, power ram adjustment, swing away pendant mount control and a die block. Get the Details.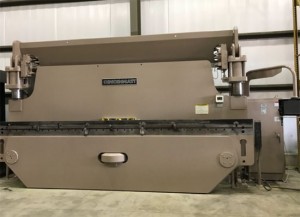 Used Cincinnati AutoForm CNC Press Brake
Diverse Machinery has a used Cincinnati AutoForm CNC press brake for sale. This press brake was manufactured in 1991 and has 230 tons of bending force and a 16 foot bed. It is equipped with a new Cincinnati touch screen control (installed in 2013), 6 axis backgauge, hydraulic crowning control, front support arms and more.